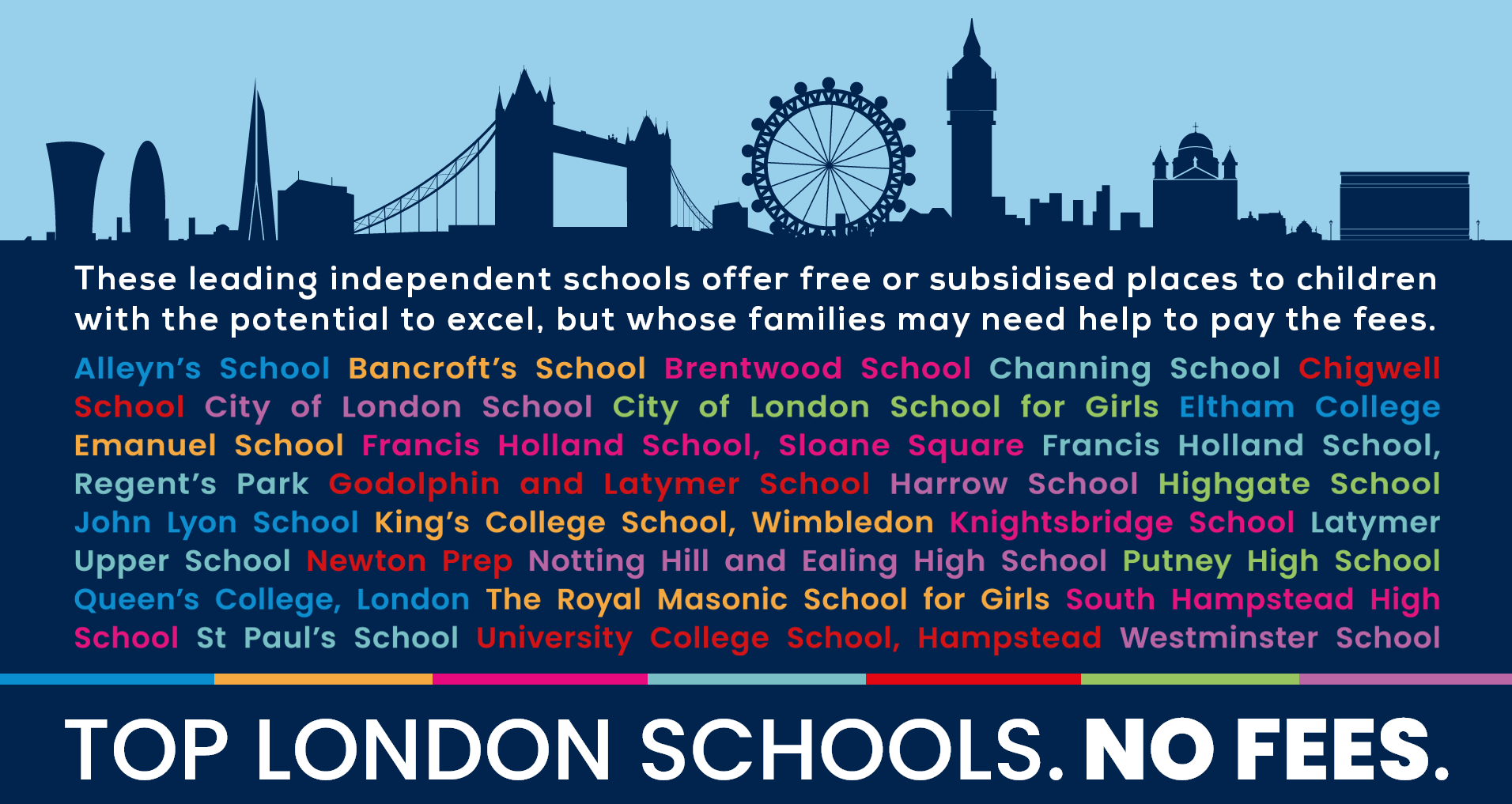 Welcome
Independent schools in London offer some of the very best educational opportunities that are available to children. They are noted for their high academic standards as well as for the real breadth of educational opportunities they offer.
Access to these schools is not restricted to only those children whose families can afford to pay the fees.
London Fee Assistance Consortium schools are working together to highlight the availability of free or subsidised places for children who do well in their entrance exams, but whose families may need support to pay the fees.
Our 27 member schools all have arrangements in place to provide fee assistance for children who would not otherwise be able to attend. Each school is proudly different, and you can learn about every one of them through the pages of this site. 
What is Fee Assistance?
Opportunities for assistance with fees are variously described as bursaries, scholarships, assisted places or sponsored awards. The impact is always the same: families whose children show that they can benefit from an independent education are helped to make that possible.
The two most common types of support remain scholarships and bursaries. Scholarships are merit-based and awarded to those who excel academically or in sport, music, art or drama. Bursaries are means-tested and designed for those who do well in entry examinations but would struggle to pay school fees.
Schools may also provide eligible children with financial support for trips, music lessons and a range of other costs such as lunches, uniforms and sports equipment when needed.
Last year, the Independent Schools Council (ISC) Census showed that a third of pupils attending fee-paying schools benefitted from some form of fee assistance. That number is very likely to grow over time as more schools actively work to increase the fee assistance they can offer.
Find an LFAC School
To find an LFAC school, enter your postcode into the search box below to find schools within a specified distance, or select a named school from the grid further down this page to view its profile.