FOR SCHOOLS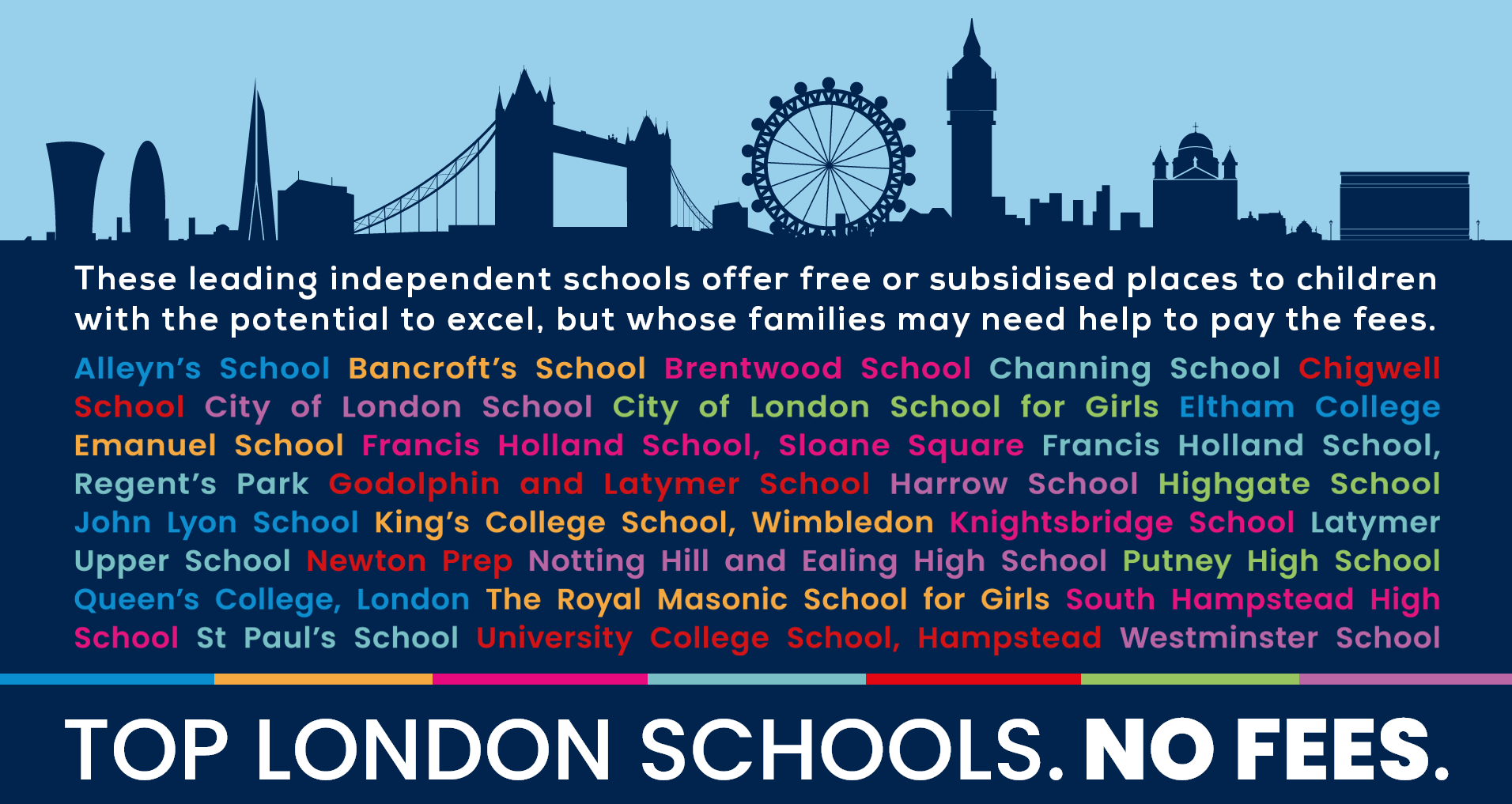 Interested in joining the London Fee Assistance Consortium?
The London Fee Assistance Consortium (LFAC) runs an annual awareness campaign, targeted at promoting the availability of fee assistance at top independent schools in London for children whose families may need support to meet the school fees.
Established over a decade ago, LFAC now consists of 27 single-sex and co-educational independent schools who collaborate to reach as many families as possible with a message about the financial support that may be available to them.
Consortium Chair and Head of Brentwood School, Michael Bond said: "Independent schools work hard to ensure they are accessible to families from economically and socially disadvantaged backgrounds: LFAC was formed to raise public awareness of the availability of fee assistance in London schools, and by working together in this way we encourage a wider and more diverse pool of applicants to our schools as we seek to provide life-changing opportunities to individual pupils, and play our part in improving social mobility."
In addition to hosting this website, which acts as a portal to member school websites, the LFAC campaign runs an extensive marketing campaign that takes in adverts in London media, across social media, digital platforms such as YouTube and across the London Underground network of stations and tube trains.
The consortium holds an AGM each year around April or May and welcomes representatives from schools who have an interest in supporting its work.

Information about LFAC membership (for schools only)
If you represent a school and would like to learn more about the London Fee Assistance Consortium and how to become a school member, please complete the form below.
If you are a parent and would like to learn more about LFAC schools, please return to the Find an LFAC School page on this site. From there you can browse our member school profiles, visit their individual websites and find contact details for their admissions departments.
Please only complete this form if you are a school representative.
Thank you for your interest in the London Fee Assistance Consortium.