Alleyn's School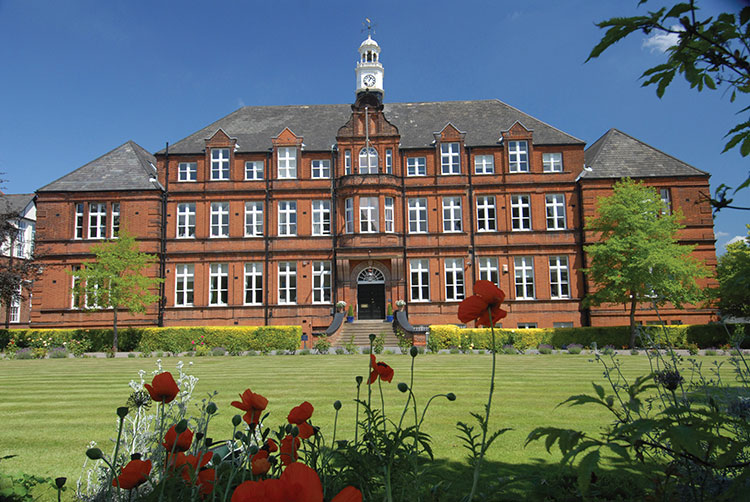 Overview:
Alleyn's is where 400 years of heritage, tradition and resourcefulness meet the liberal, exciting energy of southeast London – it is dynamic, enterprising, creative, and full of fun!
One of the country's leading HMC co-educational day schools, Alleyn's is committed to achieving academic excellence within an ethos of strong pastoral care and a vibrant co-curriculum. This fully holistic approach to education aims to support and nurture every individual pupil, enabling each to fulfil his or her own potential while making lasting friendships and enjoying life to the full.
We look for young people who are hungry for opportunity, who are unpretentious, capable, curious and kind, eager for the future and what it holds – with the spirit of possibility and a sense of what we can do next, individually and together.
Alleyn's is dedicated to achieving educational excellence through inclusion. A wide range of means-tested bursaries and scholarships supports our approach, allowing us to offer places to those pupils most able to benefit from an Alleyn's education, irrespective of their financial circumstances. In fact, around 10% of our senior school pupils receive significant help with fees, and we are committing to increasing this number over time. Our mean-tested bursaries may cover up to 100% of fees, and there is additional support available for extras such as school trips. The registration fee to apply for Alleyn's is waived for those in receipt of the Pupil Premium.
We are very proud of our pupils, who leave us with not only excellent examination results and places at some of the country's top universities, but also with a strong sense of mutual respect, social responsibility, concern for the needs of others and confidence in their own ability to make a difference. The quality of our pupils' personal development is outstanding and this is a great strength of the school. Pupils are well-rounded individuals who are self-assured, articulate and confident in social situations. They are also are bright, friendly, open-minded and considerate, confident in their own independent ideas, but with their feet planted firmly on the ground.
We warmly welcome applications from children of all backgrounds. Do visit our website to find out more about an Alleyn's education and how we can help with fees. We hope to meet you in person at one of our Open Events very soon.
View our Website
Our Schools
Click on a school name to view the school profile, including its arrangements for fee assistance and admissions information.