Arnold House School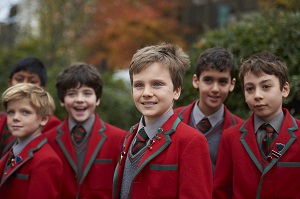 Overview:
Founded in 1905, Arnold House is a central London school with exceptional facilities. A thriving school, fully committed to outstanding pastoral care allowing each boy to reach his full potential both in the classroom and beyond. Well respected by leading senior day and boarding schools Arnold House is known to turn out bright, well-mannered, motivated boys who have the self confidence to go out and make their mark in the world.
The School provides an education of breadth and excellence serving the boys' best interests across the ability range. Set in a supportive, purposeful and stimulating environment, which provides a foundation for the boys' development within a Christian ethos. Arnold House helps boys mature into well-rounded individuals by developing their enjoyment of music, the arts and sport, and to promote good citizenship through the virtues of courtesy and industry.
The School values a supportive family ethos and operates in a relaxed, though structured manner, ensuring that all pupils are cherished and achievements recognized and rewarded. Academically, sights are set high with the object being for each boy to develop his talents and succeed in securing a place at a senior independent school that is right for him. A healthy balance is achieved and maintained between matters academic, artistic, pastoral, spiritual and sporting and care is taken to allow the boys to mature at their own pace. There is a reasonably traditional approach: in curriculum, in structure, in uniform and in a degree of formality.
Means-tested bursaries up to 100% are available to boys joining the School in Years 4, 5 and 6. Bursary pupils are fully supported throughout the senior schools bursary admissions process and to date have gone on to continue their education at a number of leading senior day and boarding schools.
View our Website
Our Schools
Click on a school name to view the school profile, including its arrangements for fee assistance and admissions information.