Chigwell School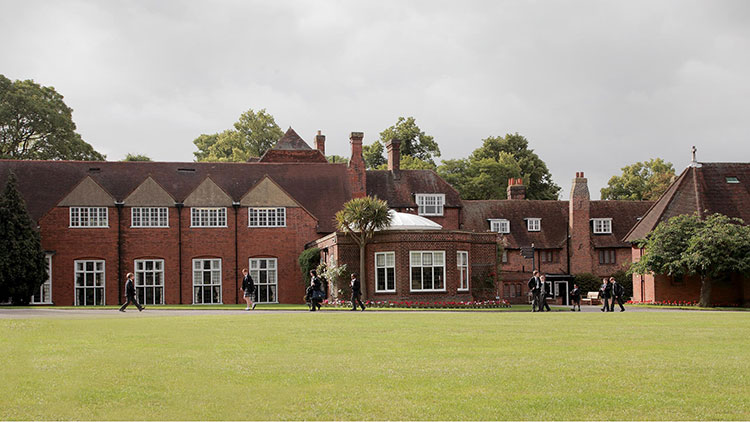 Overview:
We would be delighted to welcome you to Chigwell, and encourage you to come to see us for yourself. If you do, at Chigwell, we are a busy school where pupils of all ages work closely with each other and their teachers. In Chigwell pupils, we look for academic ambition and a genuine eagerness to be involved in all that the School has to offer.
Ours is a happy, mutually supportive, family-orientated community in which parents and staff work in partnership to help pupils reach their full potential and where friendships formed often last a lifetime. We are an independent school offering a full and rich education for boys and girls between the ages of four to eighteen, and although we have a large campus covering one hundred acres, we are a medium-sized school in terms of overall pupil numbers. This is important to us because we believe that it helps us to get to know our pupils really well as individuals.
Chigwell School was founded in 1629 and for nearly four centuries we have been preparing pupils to go out into the world. Clearly that world has evolved a great deal since then, and whilst we are conscious of our long heritage, we are always looking to innovate so that Chigwellians are well-prepared to contribute positively, to inspire change for the better and to continue learning throughout their lives
We are very proud of our pupils and we strive to ensure that, through the curriculum and the wide range of opportunities available to them beyond the classroom, each becomes the very best they can be: independent in spirit, adventurous in approach and empathetic in how they treat others. Ultimately, we aim that each and every pupil will forge their own path to success, true to our motto: Find a way or make a way.
There is a special warmth about the nurturing Chigwell community, with excellent facilities set in a beautiful open site of 100 acres, within view of the City of London. Time spent at school should be happy, with the right level of support to allow all to achieve. However, do come to meet us and see Chigwell School in action for yourself. We would be delighted to show you around.
View our Website
Our Schools
Click on a school name to view the school profile, including its arrangements for fee assistance and admissions information.