Francis Holland School, Sloane Square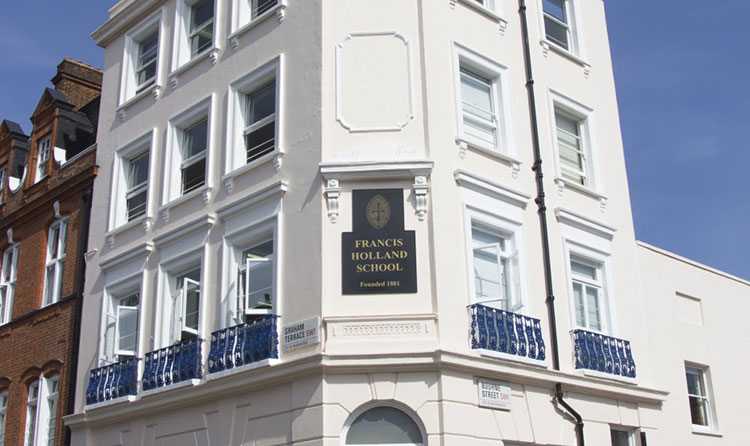 Overview:
At Francis Holland School, Sloane Square, our ambition is to provide a curriculum and environment which will enable our girls to be the inventors, designers, entrepreneurs, game-changers, and leaders of tomorrow. We offer an outstanding experience of learning and culture by putting curiosity, critical thinking and problem-solving at the heart of our approach to learning.
Francis Holland Senior School is academically selective attracting girls from our own Junior School as well as a broad range of preparatory and primary schools. The school's last Independent Schools Inspectorate Report noted the 'remarkable relationships between staff and pupils and the sense of kindness, courtesy and community which pervades the School'.
In addition to our outstanding academic results we have around sixty clubs, activities and societies to choose from and every girl is encouraged to discover their individual talent. Francis Holland has an enviable reputation for music, drama, art, ballet and sport and enjoys well-equipped facilities for each. Our central London location enables us to take full advantage of an excellent range of local museums, galleries and theatres and enjoy a programme of eminent visiting speakers who enrich the educational experience and prepare girls for life beyond Francis Holland.
View our Fee Assistance Information
Our Schools
Click on a school name to view the school profile, including its arrangements for fee assistance and admissions information.