Haberdashers' Aske's Girls' School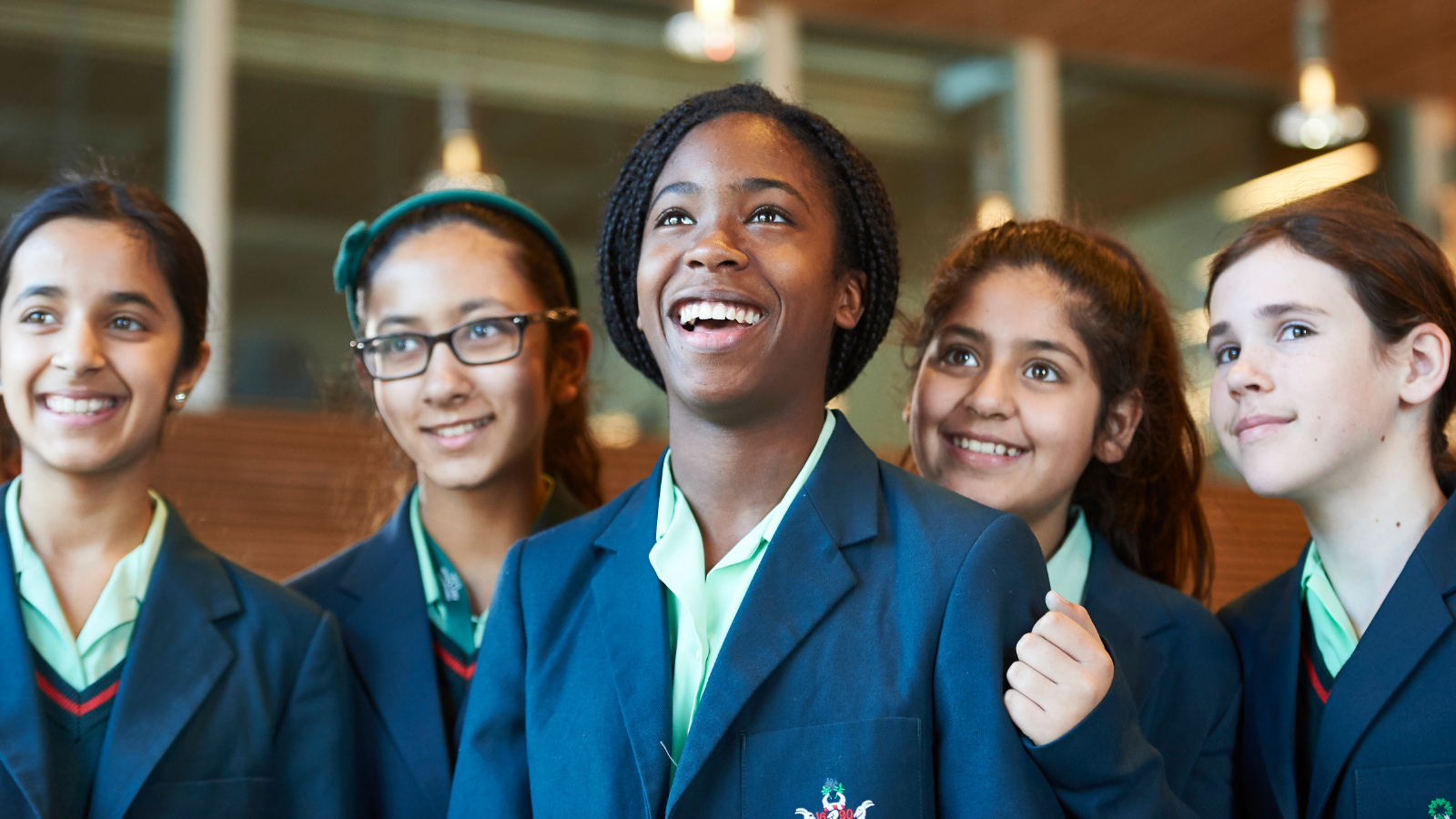 Overview:
Together with The Haberdashers' Aske's Boys' School we are Habs: a strong, happy and supportive community committed to the pursuit of excellence in education.
We trace our roots back to the 17th Century. Our founder, Robert Aske, established the principles that guide us to this day. We give talented and ambitious young people the opportunities they need to succeed in life, irrespective of their background.
Our academic performance speaks for itself, but we know that great exam results are just the beginning. A Habs education prepares young people for fulfilment in a world that demands flexibility, creativity, resilience and critical thought. Habs pupils step into that world with confidence, ready to shape the future and open to a lifetime of new experiences.
Our horizons are wide. We are a diverse community and we nurture a global perspective and a deep sense of responsibility for the world in which our pupils will lead and succeed. Our broad curriculum and co-curricular provision prepares pupils for success wherever their passion may take them.
Both Habs Girls' and Habs Boys' Schools are based on a rural, 100-acre site in leafy Elstree, Hertfordshire, whilst being within easy reach of London and nearby to junctions on the M1, M25 and A1. The Schools have one of the largest coach networks of any school in the UK, allowing pupils from far and wide to benefit from a Haberdashers' education.
We are able to maximise the benefits of our co-location to offer the best of single-sex education in a unique co-educational environment. The two Schools' ethos, values and behaviours are both aligned to create one shared vision.
We are a happy, hard-working, well-focused community drawn from a range of backgrounds and cultures. We believe in the development of the whole person, whether it is excelling in music, sport and drama or simply enjoying participating in them. Charity fund-raising, working with the wider and global community and looking beyond our beautiful campus location are all-important aspects of the education provided here.
The days are busy and creative; lessons are fun and varied but there is also the time and space for pupils to reflect on their lives and their dreams. We strive to encourage independent learning and we hope that our pupils will relish the opportunity to study a wide range of subjects. Our pupils leave to take up places at the top universities with many happy memories of their time here, returning later in their careers to support another generation of students as they take their next steps into the wider world.
About half of all our applications at 11+ come from pupils in the maintained sector, which is reflected in our intake. Habs is a school where students from all backgrounds thrive; at every point of entry it is academic potential that we are looking for, as well as a willingness to become fully immersed in school life.
View our Website
Our Schools
Click on a school name to view the school profile, including its arrangements for fee assistance and admissions information.