Hampton School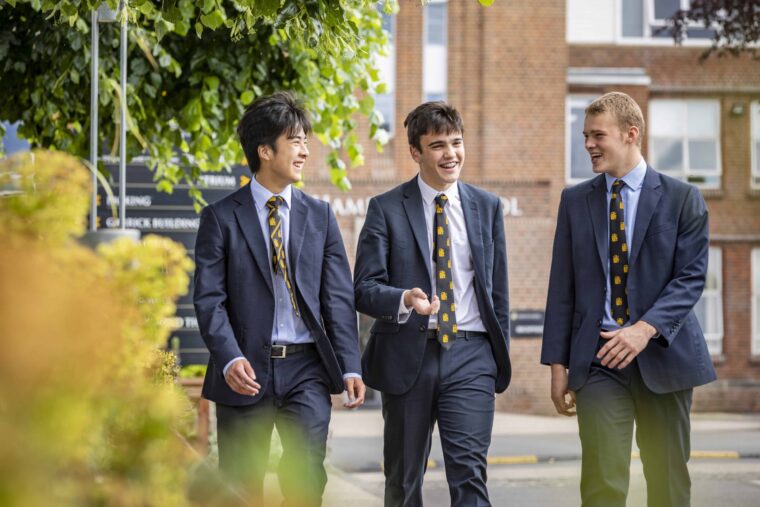 Overview:
Hampton is a friendly, lively and academically purposeful school where excellent pastoral care is paramount and the warm, relationships between pupils and teachers are the keystone to Hamptonians' remarkable achievements.
One of the UK's top-performing schools, standards and aspirations are high and the boys' academic results speak for themselves, but Hampton offers so much more than an exceptional academic education. We believe that happy and fulfilled boys outside the classroom are much more likely to attain success within and our extensive co-curricular programme enables boys to strike a healthy balance between academic, cultural, artistic and sporting activities.
There is a vibrant creative programme and our superb Performing Arts centre, The Hammond Theatre, supports impressive music and drama provision. The School also has an enviable reputation for sport and boys benefit from 27 acres of on-site playing fields, a state-of-the-art 3G sports ground and specialist coaching.
Service within the community also forms an integral part of Hampton life and the School enjoys well-established, flourishing partnerships with local partner schools and other organisations.
There is room at Hampton for every type of boy and each boy is encouraged to follow his own path, to explore his own interests and discover his own passions. Above all, Hamptonians celebrate one another's successes with a generosity of spirit that encourages everyone to aspire to personal best. Our boys are quite rightly ambitious but we expect them to be so while supporting those around them with kindness. This is the true essence of Hampton: it is the Hampton way and it is distinctive.
View our Website
Our Schools
Click on a school name to view the school profile, including its arrangements for fee assistance and admissions information.