Highgate School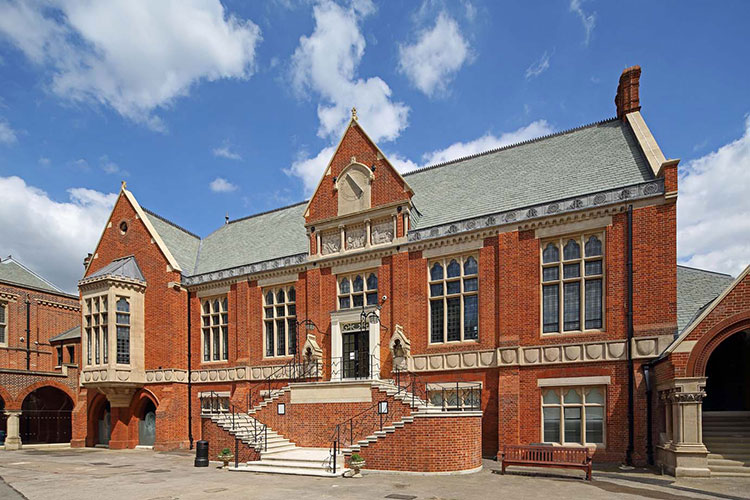 Overview:
"I'm tremendously grateful to have had access to all the exceptional facilities and resources Highgate has to offer. I've made a group of lifelong friends. I genuinely believe this bursary has changed my life." – Louis, Highgate bursary recipient now studying engineering
Founded over 450 years ago, Highgate is one of the UK's leading co-educational independent schools, awarded The Sunday Times London Independent Secondary School of the Decade in 2021. Our pupils come from diverse backgrounds and schools across North London and further afield. The Schools encompass the Pre-Preparatory (4-7), Juniors (7-11), Seniors (11-16) and Sixth Form (16-18).
We believe that a Highgate education should be accessible to families who might otherwise be excluded from applying due to financial reasons. Bursaries have a positive impact, not only for the individual recipient but on the school as a whole. We offer means-tested bursaries at 7+, 11+ and 16+ entry, as well as well as music scholarships at 11+ and 16+. Around 90 of our pupils currently benefit from bursary remission at either full or partial fees.
Our School aims and ethos are:
To be a place for learning and scholarship – Learning at Highgate is not about meeting other people's expectations but discovering and pursuing intellectual passions. Helping pupils pursue subjects they love gives them the experiences of using discretionary effort to succeed and makes them brilliantly employable: they choose to go beyond to fulfil their own dreams.
To be a reflective community – We encourage our pupils to take responsibility for themselves and for their role in society. Through community action groups, volunteering, fundraising, local school partnerships and sustainability actions, we strive together as a School to make a positive impact on the world around us.
To be an exemplar for the healthy life – We want our pupils to enjoy their childhood to the full, to develop and pursue their academic and co-curricular passions, and to lead fulfilling exciting lives as thoughtful and open-minded young adults. Pupils leaving school will be intellectually, emotionally and practically equipped for the world of work and the challenges of day-to-day life.
Further information on how to apply and what we have to offer can be found on our website via the link below, our Admissions team are also happy to answer any questions you might have via the contact details listed. Bursary applicants are not required to pay the full application fee.
View our Fee Assistance Information
Our Schools
Click on a school name to view the school profile, including its arrangements for fee assistance and admissions information.