Highgate School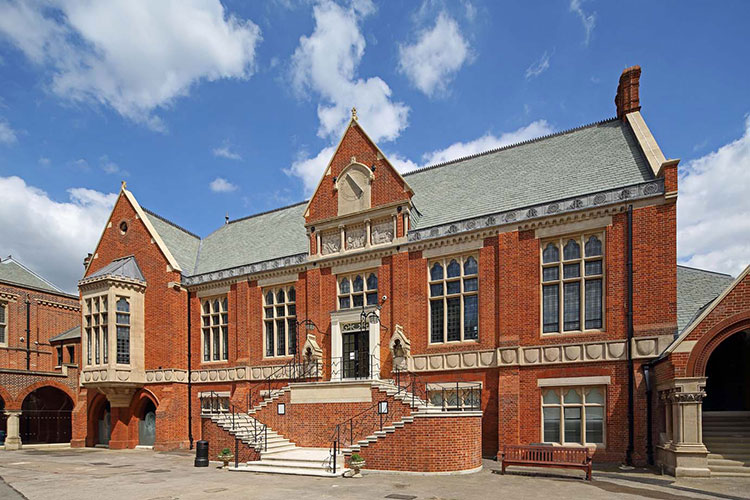 Overview:
Highgate School consists of three schools in one: the Pre-Preparatory School (ages 3-7 years) the Junior School (ages 7-11 years) and the Senior School (ages 11-18 years). Girls and boys in roughly equal numbers are admitted at 3+, 7+, 11+ and 16+ from a diverse range of backgrounds and schools, both state and independent, throughout North London and further afield. Arrangements for entry at 13+ are changing and you are advised to contact the Admissions Office for details. We provide means-tested bursaries (assisted places) and honorary scholarships (both academic and musical) at 11+ and 16+.
We are a day school and on Saturdays we have activities including sports fixtures or outward-bound trips. Highgate School has a Christian heritage, dating back to its foundation under Elizabeth I, of which it is proud, and also a long tradition of which it is equally proud, of welcoming pupils, teachers and support staff from other faiths or none. We are keen to encourage children from all backgrounds to come to Highgate School.
To summarise our aims for our pupils; we want Highgate School to be a happy, cohesive community where pupils enjoy life to the full, value their friendships and achieve balance in their lives. We want them to leave us for places at academically-demanding, selecting universities, in the UK or abroad, with the ambition, motivation, skills and staying-power to study independently and make a success of their studies. We want them to be emotionally and intellectually ready for the world of work; creative problem-solvers; rigorous and imaginative thinkers; balanced risk-takers; team-players and leaders.
We want them to enjoy a childhood to the full and to have developed and pursued passions, both academic and extra-curricular. We want them to have grown as individuals, conscious of the advantages they have enjoyed and of the opportunities and obligations such advantages bring. We want them to be open-minded and able to challenge prejudice wherever they encounter it. We want them to carry on their learning away from Highgate School and regardless of exams. We want them to be successful and employable, but not at the cost of happiness and balance.
View our Fee Assistance Information
Our Schools
Click on a school name to view the school profile, including its arrangements for fee assistance and admissions information.