Queen's College, London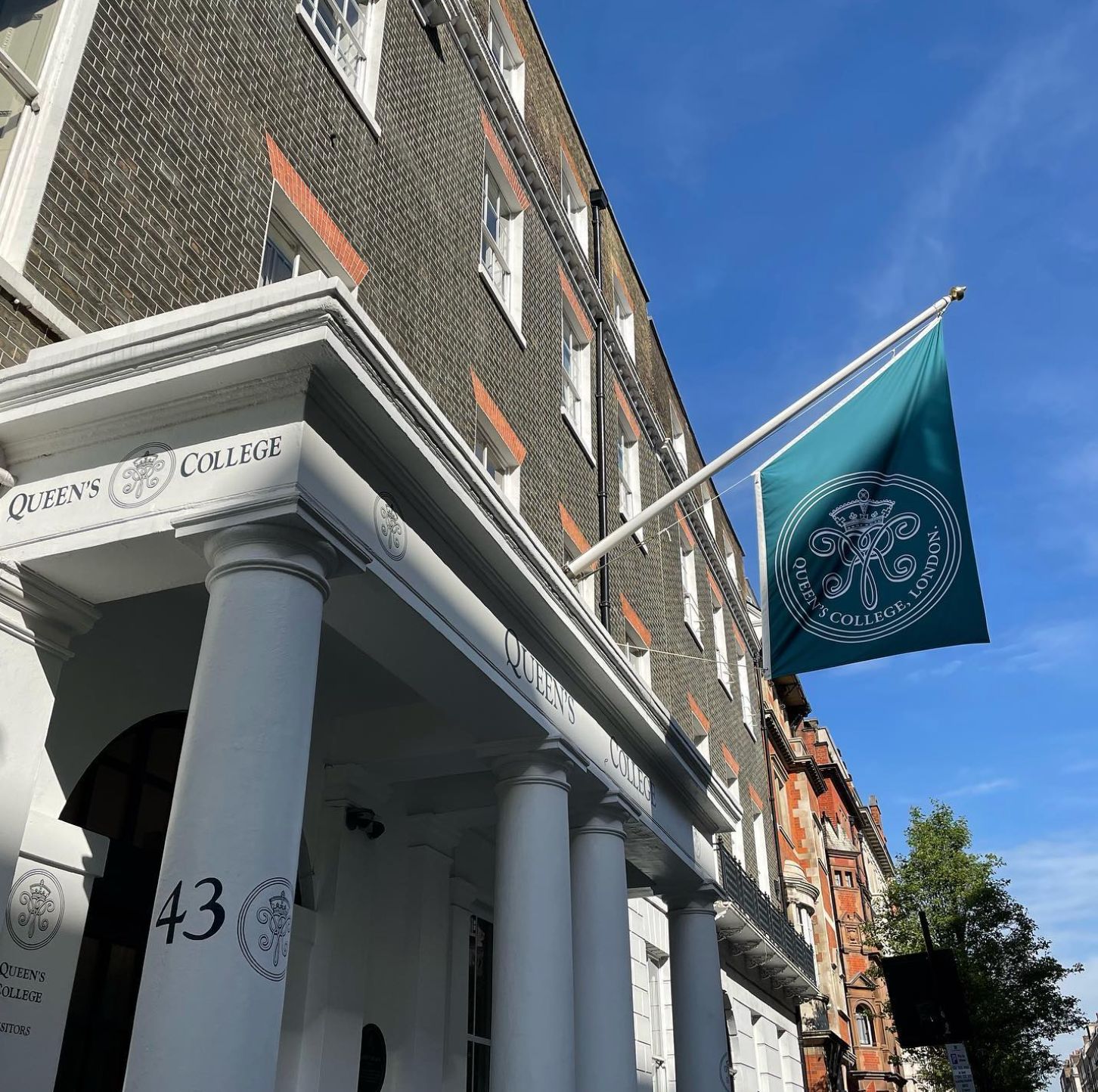 Overview:
Queen's College, London is an independent girls' day school for pupils between the ages of 4 and 18. Our Senior School, occupies four large houses on Harley Street whilst our Preparatory School is situated a few minutes' walk away in Portland Place.
Queen's is a unique institution and we are enormously proud of our history. We were the first institution to offer academic qualifications to women, to enable them to apply for university. Since 1848, we have been instilling our pupils with a sense of confidence and purpose, nurturing potential and allowing talents to flourish. Our pioneering spirit is evident both in our current pupils and in the countless alumnae who have gone on from Queen's to blaze trails in their own particular fields.
We are academically selective, but not narrowly so, and we place very great importance on the nurture and development of the talents of each individual pupil. This is not a school to force anyone into a mould, and we are very proud of that. Our size allows for small classes and close relations between the well-qualified staff and pupils, but we are large enough to be able to offer a wide range of subjects and subject combinations.
Being situated at the heart of the capital, we are able to take full advantage of the cultural life of London, and to draw upon the museums, galleries, theatres and concert halls around. Whilst Queen's pupils come from a huge range of different backgrounds and traditions, they share a self-confidence and open-mindedness which enables them to embark upon their university courses and future careers with vigour and success. We currently offer bursaries to pupils at 4+, 11+, 16+ and entry. We believe that pupils in receipt of bursaries greatly enrich our community, sharing their talents and allowing young people to establish lifelong friendships with peers from a wide variety of backgrounds. Thanks to the generosity of many in our community, we are thrilled to have achieved our ambitious goal of having 10% of all Queen's pupils on bursaries by 2023, which is the year of the College's 175th anniversary.
View our Website
Our Schools
Click on a school name to view the school profile, including its arrangements for fee assistance and admissions information.