South Hampstead High School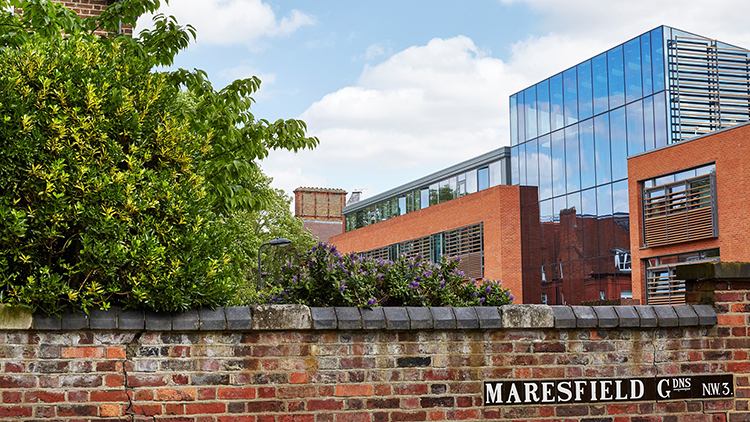 Overview:
A truly outstanding education should open doors, hearts and minds. This is the ethos of South Hampstead High School, winner of the Independent Girls' School of the Year Award 2022/23.  We welcome girls aged 4 to 18 from across London, and pride ourselves on enabling them not just to succeed, but to thrive – intellectually and personally.
Our pupils, families and staff represent all backgrounds and ethnicities, reflecting the diversity of North London. South Hampstead is a school which looks outwards and prepares girls for life and work in an increasingly inter-connected world. That is why we place great emphasis on our community work, bringing in the outside world and fostering a culture of curiosity, aspiration, and kindness.
Our success is underpinned by outstanding pastoral care and opportunities for personal development. There are over 100 different co-curricular clubs and activities to choose from and we are well known for our excellence in Music and other Creative and Performing Arts. We offer over 30 different sports, many at team and club level, and state-of-the-art sporting facilities. We want all our pupils to be themselves: to try new things, express their own opinions and stand up for what they believe in.
Our academic results place us comfortably amongst the country's leading schools and our pupils leave us for some of the most prestigious universities in the country and worldwide. Throughout their time here, learners benefit from a huge range of academic enrichment opportunities – visits, lectures, competitions and discussion groups. There is real joy in learning at South Hampstead.
South Hampstead belongs to the Girls' Day School Trust, a family of 25 independent girls' schools and academies, founded in 1872 by four pioneering women who were fearless in championing educational opportunities for girls.
View our Website
Our Schools
Click on a school name to view the school profile, including its arrangements for fee assistance and admissions information.