University College School, Hampstead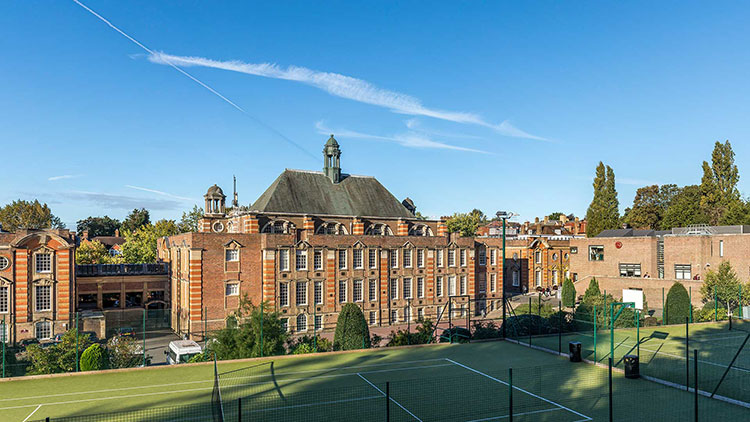 Overview:
University College School is a top academic London day-school and is located in Hampstead. It was founded by University College London in 1830 to promote the principles of intellectual curiosity, breadth of study and independence of mind. Such attributes combine to achieve academic excellence.
UCS is a united community of individuals, and our pupils develop diversity, lateral-thinking and confidence. Our young adults possess a flair and creativity that makes them highly desirable to university tutors and future employers, and our pupils leave UCS with exceptional grades at GCSE and A-Level. We foster in our charges both a sense of society and a respect for the individual, seeking to develop the humanity, understanding and empathy which enables our pupils to contribute to, and lead in, so many areas of 21st century life.
Around 60 pupils at UCS currently receive means-tested bursaries and these entitle recipients to up to a 100% reduction in their fees as well as free school trips. All pupils joining UCS settle into their new surroundings very quickly, and they rapidly make important contributions to the drama, arts, music, cultural, sport and academic life of the school. By offering the fullest range of opportunities for personal and group endeavour, we teach the value of commitment and the joy of achievement.
UCS is within a 10 minute walk of stations on the Northern, Jubilee, Metropolitan and Overground lines, meaning pupils travel from across London to study there. They find that whilst UCS is a place of learning, it is also a place of self-discovery and self-expression; a school that places equal value on learning with others as on learning from others. Please book a visit to see UCS in action.
View our Fee Assistance Information
Our Schools
Click on a school name to view the school profile, including its arrangements for fee assistance and admissions information.