Emanuel School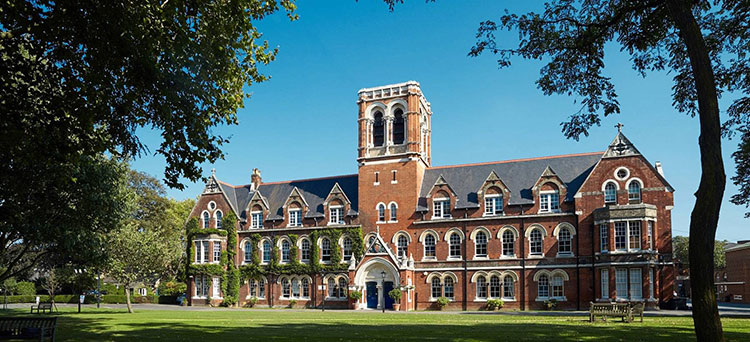 Overview:
Emanuel School is one of the top 50 co-educational schools in the UK offering a well-rounded education to bright, ambitious and talented boys and girls aged 10-18. Dedicated to achieving strong academic results, broadening horizons and developing the individual, Emanuel strives to develop pupils who are self-confident, adaptable, curious and empathetic. It is a positive, happy and purposeful place to learn.
Our commitment to pastoral care ensures every pupil is nurtured and thrives. We celebrate each pupil's interests and achievements. Every child is encouraged to take an active part in the busy co-curricular life of the school, to develop skills and explore new passions through a wide range of clubs and societies as well as through our exceptional creative and performing arts, music and sporting opportunities.
Our pupils are kind, considerate and open-minded. Every pupil contributes to the wider community, locally or globally, and we encourage our pupils to notice others around them and look beyond their own needs. The flagship Primary Ambitions programme is central to our work in the community. Every Friday afternoon, Emanuel Lower Sixth students teach local Year 6 pupils from 18 state schools with a high proportion of pupils on free school meals. Our students teach 20 varied and exciting modules which cover the arts, language, literature, politics, science, technology, maths and sport, providing the pupils with the opportunity to learn something new. The emphasis is on Emanuel students running each session, enabling them to develop leadership, coaching and mentoring skills as well as further developing empathy and respect for those from different backgrounds, strengthening the sense of community between Emanuel and our partner schools.
Emanuel is an inclusive community where pupils are welcomed from all backgrounds. We offer a wide range of means-tested bursaries at all entry points. These enable us to offer places to pupils who would most benefit from an Emanuel education regardless of financial circumstances. We aim to offer 43 fully funded places by the school's 430th anniversary in 2024.
To find out more about Emanuel School, please explore our website or get in touch.
View our Website
Our Schools
Click on a school name to view the school profile, including its arrangements for fee assistance and admissions information.