Westminster School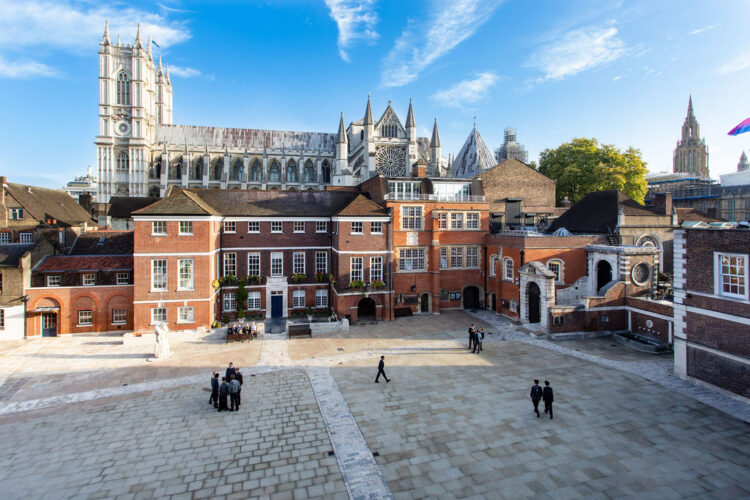 Overview:
Westminster is a progressive school on an ancient site in the heart of the world's most vibrant city.
Westminster is one of the leading academic schools in the country. The ethos of our curriculum – to take pupils well beyond the examination syllabus, inspiring them with a life-long interest in the subject – enables pupils to achieve top grades in public examinations and places at internationally acclaimed universities.
The School's reputation as one of the world's foremost centres of academic excellence is built upon our pupils' genuine enjoyment of open-minded enquiry, rigorous discussion and the search for explanation well beyond any examination syllabus. Westminster is a safe, stimulating and supportive environment: pupils enhance their intellectual, physical, spiritual and social development by taking full advantage of the many opportunities available to them in art, drama, music, sport and volunteering in the community.
Since its foundation, Westminster School has made it possible for academically-able pupils to attend the School, who would not otherwise have been able to do so without financial support. Bursaries of up to 100% are available and are awarded to pupils according to individual need, at both 13+ and 16+.
The School offers means-tested day bursaries of up to 100% of day fees, which are available for day pupils and are awarded to pupils according to individual need. When a full bursary is awarded, it will cover the cost of uniform, equipment and compulsory school expeditions.
View our Website
Our Schools
Click on a school name to view the school profile, including its arrangements for fee assistance and admissions information.