St. Paul's School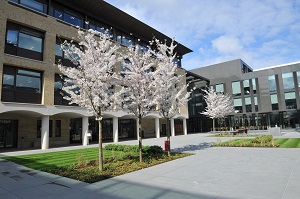 Overview:
St Paul's is an independent day school offering an outstanding, all-round education for gifted boys aged 7 to 18 years. We offer up to 100% bursaries and funding for other necessities to ensure there is no financial barrier to joining us for those who meet our academic admissions requirements. We offer entry at 7+, 8+ and 11+ to St Paul's Juniors and 13+ and 16+ to St Paul's School.
Founded in 1509, St Paul's School has been leading the way academically for over 500 years, and is one of the most academically successful schools in the country. We teach and inspire boys who have a genuine intellectual curiosity and enjoy the pursuit of scholarship. Our teachers are experts in and passionate about their subjects, and they teach the assessed curriculum with depth and vigour, but equally venture well beyond the assessed syllabus.
For the young men joining us at 16+, we offer two years of challenging study as a stepping stone for entry to world class universities both in the UK and overseas. In 2018, of those that chose to study in the UK, 94% of our pupils went to Russell Group universities with 33% entering Oxford or Cambridge. Of those going abroad, 37 pupils chose to study at Ivy League or equivalent universities in the USA.
Beyond the classroom, we offer 45 acres of green open space on the banks of the Thames in Barnes, close to Hammersmith. There are over 80 societies to choose from, specialist facilities for music, drama and art, and sporting activities from rugby to rowing and squash to swimming.
Nurturing pastoral care is at the heart of St Paul's and we are proud to be leading the way in pupil safety and wellbeing practices throughout the Independent sector. Your son will be well supported throughout his journey with us and will be equipped with the skills to contribute to wider society long after he has left St Paul's.
If your son loves learning, he'll fit right in. We'll offer him the freedom to grow, discover and explore – the opportunity to become whoever he wishes.
View our Website
Our Schools
Click on a school name to view the school profile, including its arrangements for fee assistance and admissions information.