Latymer Upper School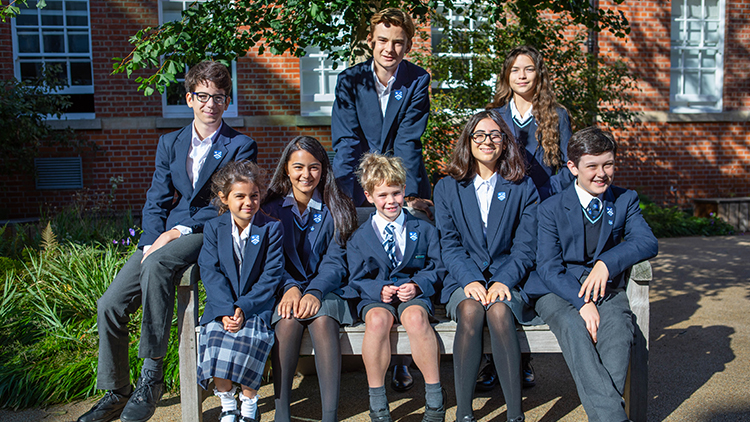 Overview:
Situated on the banks of the Thames in West London, Latymer Upper School is one of the country's leading, fully co-educational schools. Latymer aspires to be a leader in their sector – modern, inclusive and with a clear mission to be a school that provides bright young people from all backgrounds with a life-changing education that equips and inspires them to make a positive impact on society and to excel in the wider world.
An academically selective school, Latymer has three main entry points: 7+ into Latymer Prep; 11+ into the Upper School and 16+ for our Sixth Form. Latymer families travel to School from Surrey, West, South West and Central London as well as some who live locally and our school population reflects the diverse and cosmopolitan feel of West London with a variety of nationalities represented across the school that adds to its global feel.
Currently 1 in 5 of our Upper School students are in receipt of bursaries and we aim to make that one in four by our 400th anniversary in 2024, fundraising through our Inspiring Minds campaign. This will make us one of the most socially inclusive, independent schools in London. In the same way, we are also looking to increase the number of bursaries in the Prep School.
Latymer is innovative and forward-thinking and our students are academically questioning and curious. Our emphasis on pastoral support, including peer mentoring, prioritises students' health and well-being enabling them to achieve academic excellence in a nurturing environment that promotes a lifelong love of learning.
Our pupils embark on an exciting academic programme designed to inspire their intellectual curiosity and achieve their full potential. We focus on developing both depth and breadth of subject knowledge and understanding as well as learning techniques that will help ensure success at GCSE and A level. Our involvement with organisations like Round Square and numerous collaborations in international projects, as well as our focus on modern languages, including Mandarin, our in-house courses such as the Global Goals, World Perspectives and our ground-breaking Electives courses at Sixth Form, stimulate a global outlook for our students, preparing them for a world outside of the school gates.
With expert careers and university advice from specialist staff to support them, our students enjoy great success with their university applications, a large number of whom (89%) gain places at top-ranking institutions every year in Britain, continental Europe and the wider world. They include, in particular, Oxford and Cambridge, Ivy League and Russell Group universities, as well as leading music and art schools throughout the United Kingdom.
Alongside a broad curriculum and dedicated teaching, we are fortunate to have world-class facilities that mean we can offer a plethora of sporting, musical and artistic opportunities beyond the classroom. With over 150 clubs and societies, the rich variety of co-curricular opportunities mean there is something for everyone.
You can't pigeon-hole a Latymerian: they're individual, highly academic but also rounded and grounded. Latymer is a school which promotes academic and personal ambition whilst preparing our young people to live lives of consequence as mindful citizens of a rapidly changing 21st century world. This means we go beyond the academic, vital though that is, and embrace sport, music and drama as well as service in the community, 'soft skills' and habits of thinking and being that are the best way to 'future-proof' our pupils.
View our Website
Our Schools
Click on a school name to view the school profile, including its arrangements for fee assistance and admissions information.