Godolphin and Latymer School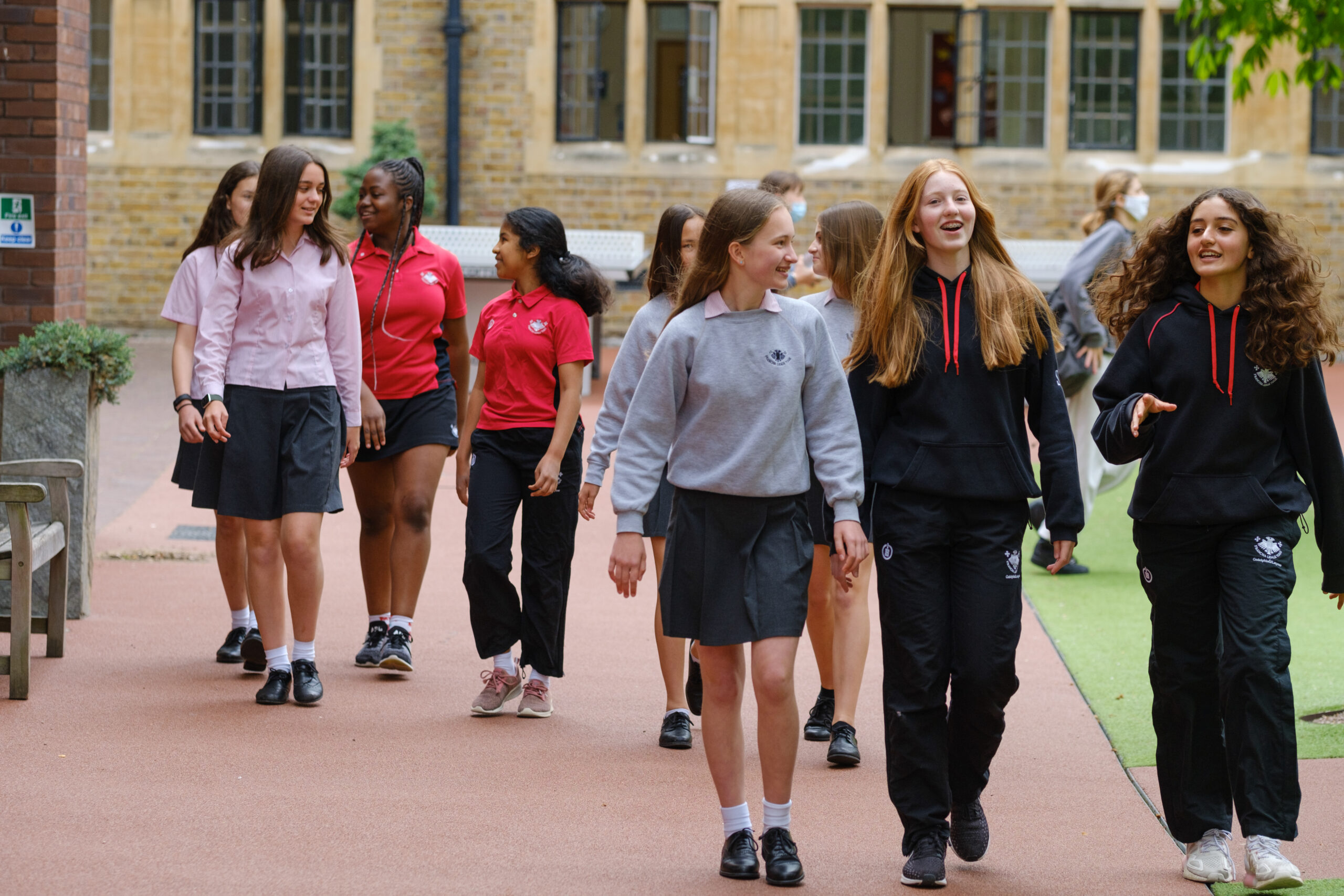 Overview:
Godolphin and Latymer is an academically-selective school for girls aged 11-18, situated in west London just a short walk from Hammersmith Broadway. We are an inclusive, caring and welcoming community where students from all backgrounds feel equally valued. Our means-tested bursary programme allows us to provide fee assistance for talented girls who otherwise wouldn't be able to come to the school and who, in turn, contribute beyond measure to all aspects of school life.
Our students achieve at the very highest levels academically but there is more to Godolphin than our headline results. Girls are supported by inspiring and dedicated teaching to explore beyond the syllabus, find a passion for their study and to be brave in embracing new academic challenges. At Sixth Form our students have the choice of studying A Levels or the International Baccalaureate.
Beyond the classroom there are a huge amount of extra-curricular opportunities so that girls can pursue their talents and interests; we are a busy, vibrant, enthusiastic and creative community. There is a tradition of voluntary service supported by strong partnerships with local schools and community programmes and in 2018 we launched the Social Impact Awards to encourage students to develop their own sustainable Social Impact projects.
Our pastoral care ensures that each individual girl is known and supported with initiatives that encourage risk-taking, resilience and a belief that nothing is beyond their reach or aspiration. Indeed, our girls go on to the most competitive universities in the UK and around the world and follow a vast array of chosen careers, some in traditional professions such as medicine, law, and engineering, whilst others will pursue entrepreneurial and technologically-innovative pathways that don't even exist today.
Our girls step into the world with places at their first-choice universities: remarkable, respectful and courageous young women who are armed with the talents and ambition to succeed. But please don't just take our word for it; come along to one of our Open Days to see the school and to meet the teachers and the students.
View our Website
Our Schools
Click on a school name to view the school profile, including its arrangements for fee assistance and admissions information.