Putney High School GDST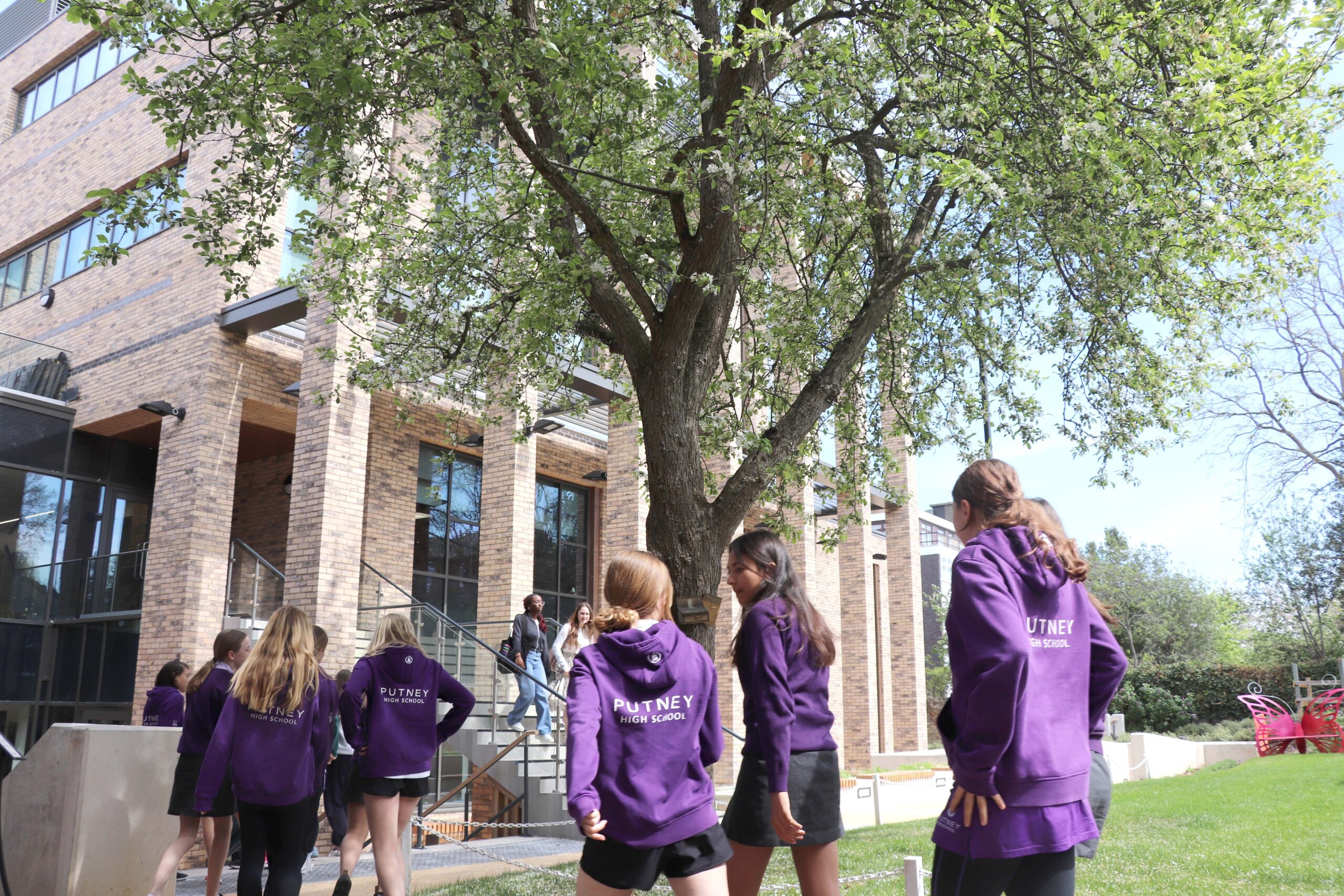 Overview:
There is no such thing as a typical Putney High School pupil but one thing unites them – a love of learning.
Academically high-achieving, dynamic and down-to earth, a Putney education is both scholarly and innovative. Academic results compete with the very best in the UK, underpinned by an ethos of 'modern scholarship' which makes learning not only intellectual but fun and relevant to the future world of work. Inspiring lessons explore everything from entrepreneurship to design thinking and sustainability. We build creative thinkers with transferable skills, who aren't afraid to think or do things differently.
Students find their personal strengths in a broad choice of GCSE and A Level subjects, and with a well-equipped Innovation Centre, Futures Hub and Athena Centre for Science, Music, Drama & Debating, they benefit from facilities that are both cutting edge and designed to promote wellbeing, not least through our ground-breaking research into the benefits of biophilic design.
The school's own boathouse at Putney Embankment is the only women's boathouse on the Tideway and girls enjoy sports as diverse as Lacrosse, Gymnastics, Football and Cricket.
Dedicated US Universities and UCAS coordinators ensure that students go on to some of the best universities in the world, winning scholarships to Princeton and Duke and places at CalTech, Oxford, Cambridge, Imperial College and Durham amongst others. The music and arts departments regularly see exceptionally high acceptance rates at top music conservatoires and art colleges.
We believe passionately in equality of opportunity whether through the diversity of our community, or the vast range of activities available both in and beyond the classroom. Our students leave us with the confidence and the resourcefulness to be intrepid in life, along with a keen understanding of who they are and how they can contribute to a wider world.
View our Website
Our Schools
Click on a school name to view the school profile, including its arrangements for fee assistance and admissions information.